I have always loved embroidery.
I have always loved the textile arts. Actually when I was in college (um, a long time ago) (sort of) (FINE, a long time ago) I had a split major, metal arts and textile arts.
I love anything thread, anything fabric. Knitting, felting, crocheting, tatting, quilting, sewing. If it involves a needle of some sort, or fabric of some sort, or yarn or thread, well, basically, I'm pretty much going to love it. Because I think it has a certain element of magic.
It's all just made up of little itty bitty pieces that make up a part.
It's just stitches. That's all. Just little stitches. But then, it's 15 stitches. Then, it's 100 stitches, and then, it's suddenly a little piece of art. Made up of nothing but small little ordinary moments in time. That end up all being kind of important, because they're all little bits of little seconds of someones life that's all gotten together and formed this really cool, beautiful, special, extraordinary thing.
And that's pretty damn magical in my book.
And here's the thing about embroidery that makes me especially love it:
It's really forgiving.
It's REALLY forgiving.
Did you forget to count your stitches? Forget to measure twice? Just not do whatever math thing was required for your project?
It's ok. No, really. It's all good, because embroidery will forgive you.
Embroidery is really kind in that way. Seriously. Did you make that last stitch a little too long? It's ok. It's totally ok. Embroidery says you can make the next stitch a little shorter and everything's going to be good. Embroidery says it'll all even out in the end. It's all just little pieces that make a part.
Embroidery's like, man, it ain't nothing but a thing. It's all good, man. You just keep doing your thing, I'll just keep doing mine. We'll work it out.
And THAT, Dear Internet, is why I dearly love embroidery.
Anyway, I have too many ideas for embroidery patterns and too many half drawn embroidery patterns. And like, 157 other non-embroidery related unfinished art projects. AND, like 111 other Things To Do Before Next Week. AND, another 129 Things To Do Before The Week After That. OBVIOUSLY I do not have enough on my plate, yes?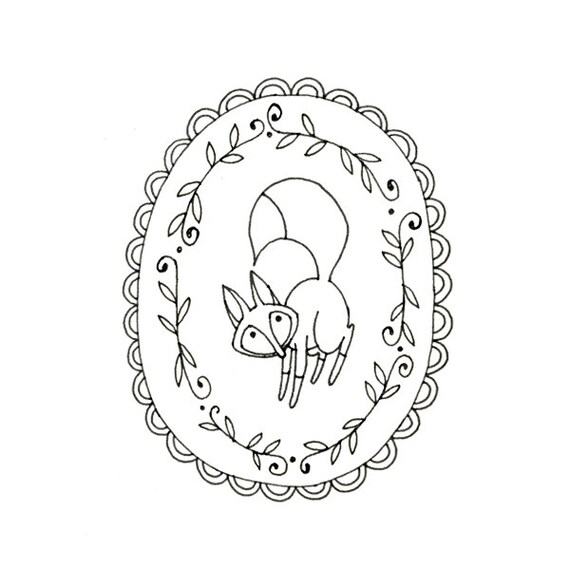 SO, I opened another Etsy shop. You know, because I'm perfectly sane. Heh heh. But, I figure, if I'm not going to ever get around to actually embroidering all these patterns in my head, why not let other people do it?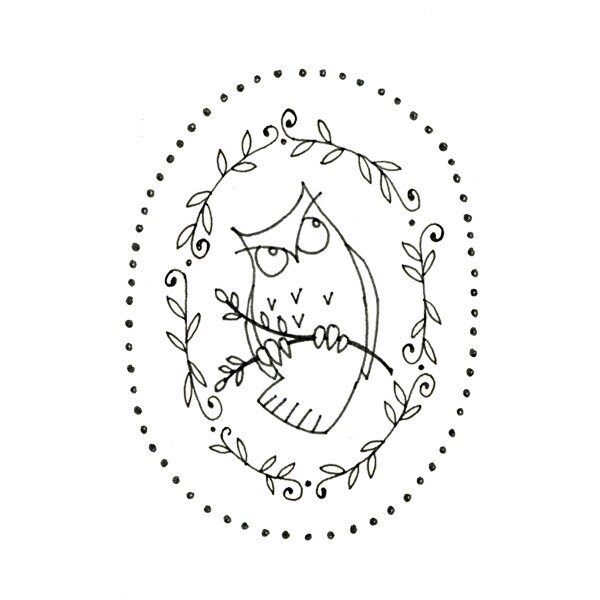 Yay.
Teeny Tiny Happy Things - Embroidery Patterns by Jenny Baughan.
Everything in the shop is digitally downloadable immediately after payment.
There's also downloadable DIY paper dolls and toys. These
3 shady sneaky little woodland critters
are probably the most popular.